Welcome to our Collection of Religious Poems!
If you don't wish to hear the music. You can turn off the music here.



O God

O God,
Whenever I listen to the voice
of anything you have made-
The rustling of the trees,
The trickling of the water,

The cries of birds,
The flickering of shadow,
The roar of the wind,
The song of the thunder,
I hear it saying:
God is One!
Nothing can be compared with God!

Rabi'a Iraqi (eighth century)

Back to Top
The Lord Weeps

I cry for you My Children,
I cry for all the pain.
The world is in such turmoil,
My Heart does still remain.
I want you to be happy,
I want love to expand.
Not only in one nation,
But all across the land.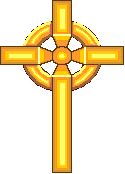 I want to hold you closely,
To bring you to My Heart.
To let you know I Love You,
That's where it all must start.
You must believe in Heaven,
You must believe in tears,
You must believe I care for you,
So this for you to hear.
I weep for you My children,
I weep for all the land,
In sadness I enfold you.
I reach out with My hand,
Take this gift I offer,
Give it back to Me.
I promise you My Children,
These tears I cry for Thee,
Hold on to compassion,
Love your fellowman.
Let not the earth destroy a heart,
For it was My great plan.
Shed your tears for others,
In this life you'll gain.
I promise you My Heaven,
Where flowers are the rain.

- Francine - original 2000


Back to Top
Heart Is Near

Sitting on a mountain where
Nature looms in peace,
In all it's tender glory
His Father's Touch He meets,
Resting in sweet silence
Of His devoted prayer.

Watching all magnificence
His Father placed down here.
Heart is beating gently
Music from His Soul,
Precious words of peacefulness
That takes the love He holds,
Silently He whispers
Father hear My prayer,
Bless all Joy that's given
When Your Heart is near.

- Francine - original 2000

Back to Top
God Gave Me An Angel

God gave me an angel right here on earth,
She taught me my values and gave me self worth,
She guides me through life with her wisdom, God's light,
She steers me from wrong, and leads me toward right.

She stands by my side when things are rough,
She taught me in bad times we need to be tough.
She is there when I need her throughout all my years,
She laughed with me in happy times, and comforted my tears.



My angel on earth was sent from above,
God paid her not in wages, but with eternal love.
She has been my confidante, my rock, my protector,
And when God says her job is through, I know I won't forget her.

She need not a halo, or silken wings of grace,
For the glory of God's love shines upon her face.
My Guardian angel, can be replaced by no other,
She is God's gift to me - I call her my dear mother.

by Lia Fail



Back to Top

His Sacred Smile

His Sacred Smile
A gentle meek and loving Man
He came to earth to preach,
To tell us of the bounty
That pure hearts always seek,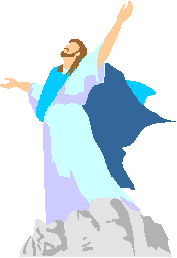 A simple Man of elegance
He taught us love to share,
Gave His life so we can be
Free of sin we wear,
He came from Royal Palace
A most celestial Home,
Gave to us His treasure
His words were set in stone,
Left to us a legacy
Much more than just His Word,
Gave to us His Countenance
His Sacred Smile preserved.

- Francine - original 2000

Back to Top



Now I Sit Me Down In School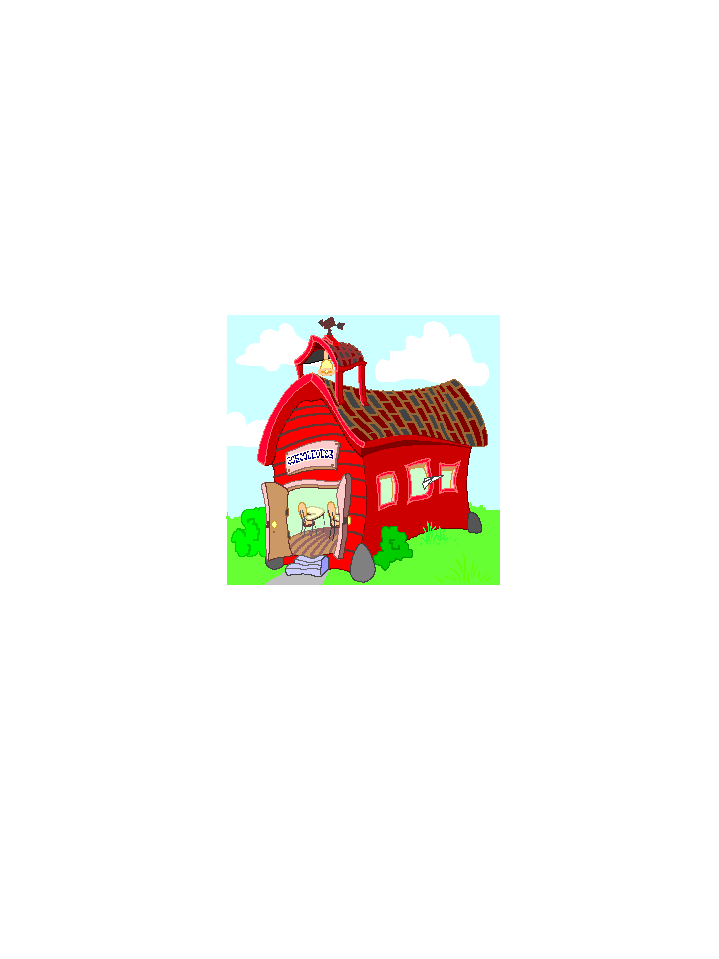 Now I sit me down in school,
Where praying is against the rule,
For this great nation under God,
Finds mention of Him very odd.

If Scripture now the class recites,
It violates the Bill of Rights.
And anytime my head I bow,
Becomes a Federal matter now.
Our hair can be purple, orange or green,
That's no offense; it's a freedom scene.
The law is specific, the law is precise.
Prayers spoken aloud are a serious vice.
For praying in a public hall,
Might offend someone with no faith at all.
In silence alone we must meditate,
God's name is prohibited by the state.

We're allowed to cuss and dress like freaks,
And pierce our noses, tongues and cheeks.
They've outlawed guns, but FIRST the Bible.
To quote the Good Book makes me liable.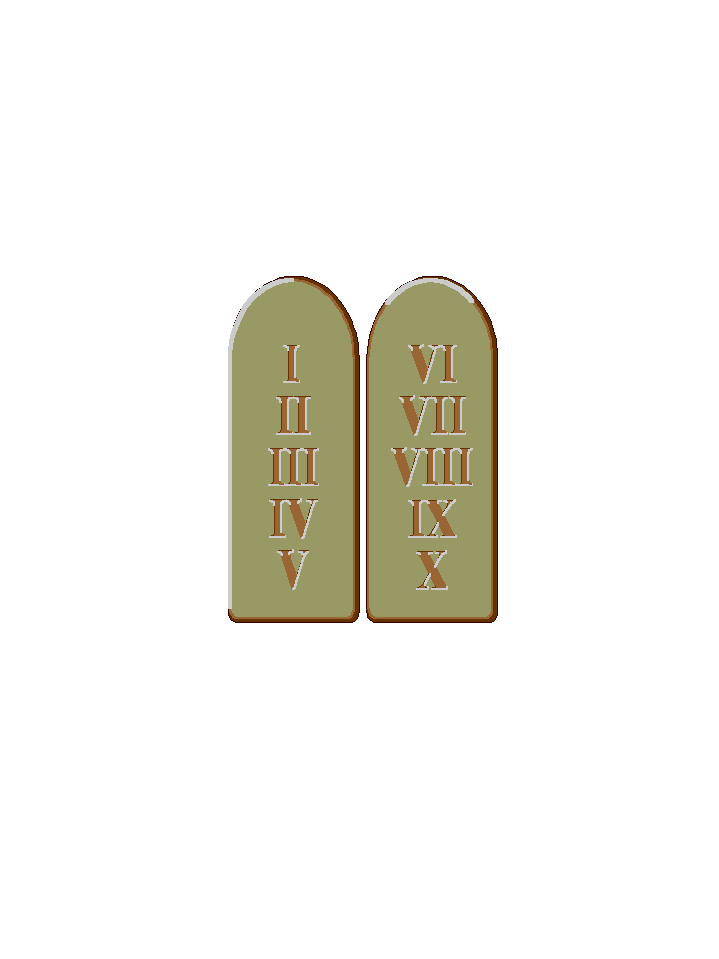 We can elect a pregnant Senior Queen,
And the 'unwed daddy,' our Senior King.
It's "inappropriate" to teach right from wrong,
We're taught that such "judgments" do not belong.

We can get our condoms and birth controls,
Study witchcraft, vampires and totem poles.
But the Ten Commandments are not allowed,
No word of God must reach this crowd.

It's scary here I must confess,
When chaos reigns the school's a mess.
So, Lord, this silent plea I make:
Should I be shot; My soul please take!

Amen

author unknown



Back to Top

'Twas the Night Before Jesus Came

'Twas the night before Jesus came and all through the house
Not a creature was praying, not one in the house.
Their Bibles were lain on the shelf without care
In hopes that Jesus would not come there.
The children were dressing to crawl into bed,
Not once ever kneeling or bowing a head.
And Mom in her rocker with baby on her lap
Was watching the Late Show while I took a nap.
When out of the East there arose such a clatter,
I sprang to my feet to see what was the matter.

Away to the window I flew like a flash
Tore open the shutters and threw up the sash!
When what to my wondering eyes should appear
But angels proclaiming that Jesus was here.
With a light like the sun sending forth a bright ray
I knew in a moment this must be THE DAY!
The light of His face made me cover my head
It was Jesus returning just like He had said.
And though I possessed worldly wisdom and wealth,
I cried when I saw Him in spite of myself.

In the Book of Life, which was held in His hand,
Was written the name of every saved man.
He spoke not a word as He searched for my name;
When He said "It's not here" my head hung in shame.
The people whose names had been written with love
He gathered to take to His Father above.
With those who were ready He rose without a sound
While all the rest were left standing around.
I fell to my knees, but it was too late;
I had waited too long and thus sealed my fate.
I stood and I cried as they rose out of sight;
Oh, if only I had been ready tonight.

In the words of this poem the meaning is clear;
The coming of Jesus is drawing near.
There's only one life and when comes the last call
We'll find that the Bible was true after all!

author unknown

Back to Top



What is God like?

God is a little like General Electric
He lights your path.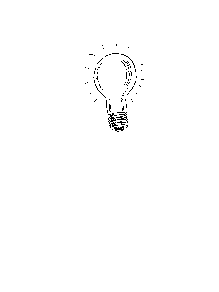 God is a little like Bayer Aspirin
He works wonders.

God is a little like Hallmark Cards
He cared enough to send the very best.

God is a little like Tide
He gets out the stains that others leave behind.

God is a little like VO-5 Hair Spray
He holds through all kinds of weather.

God is a little like Dial Soap
Aren't you glad you know Him?
Don't you wish everyone did?

God is a little like Sears
He has everything.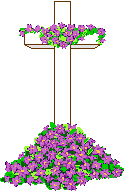 God is a little like Alka Seltzer
Oh, what a relief He is!

God is a little like Scotch Tape
You can't see Him but you know He's there!

God is a little like The Copper Top Battery;
Nothing can outlast him.

God is a little like American Express
Don't leave home without Him!

MAY GOD BE WITH YOU AND BLESS YOU!

author unknown

Back to Top