Welcome to of page of poems about FAMILY!
If you don't wish to hear the music. You can turn off the music here.
AS SISTERS

As sisters, our hearts are intertwined
in a history of shared memories.
We lived the same childhood, broke
many of the same rules, and
learned lessons from one another
and from life.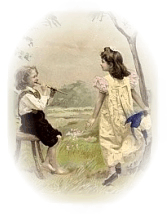 Because of this, you understand not
only where I've come from, but who I really am.
As sisters, we each have chosen our own
path in life. Yet our paths inevitably
converge again and again as time goes
by, for they never lose sight of their origin.

Over the years, we've talked and laughed,
listened and cried, supported and
understood in ways no one else could.
Even when we don't see eye to eye,
I know you only want the best for me --
just as I do for you.

No matter what else happens in my life --
no matter how many times I change
direction or make mistakes -- I know
you will always be there for me.
Your love is very special. It centers me and
takes me back. It challenges me and
leads me forward. I'm so glad that we
will always be sisters and friends.
- Pamela Koehlinger


Back to Top
BEST DAD

You're the best there is, Dad.
In my eyes, you take every prize
for "Best Father in the World!"

Within my memories,
the ones you have given me
are among the happiest
and most treasured of all.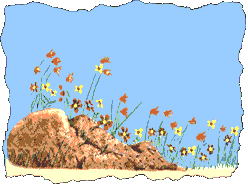 Within my heart,
I know that there will never be
a man I admire more
than I admire all the things you do
and all the ways you are...

I can't begin to tell you
how wonderful it is
to have my very own hero.
If I could find
a way to show the extent
of my thanks for you, Dad...

I'd give you the moon
and the sun and every one
of the stars.

- Kristin Bragdon

Back to Top
FOR MOTHER

I want to thank you
for so many things...
For being the single most special
influence in my life
and the one I look up to and admire
with all my heart;
for being as honest as your word
and never letting me down.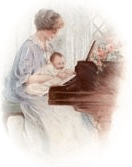 I want to thank you for being
my first real friend
and fairest teacher;
for being insightful, understanding,
and staying on my side.
For giving me all that
a good mother gives, and more,
your love, your time, your patience,
and your ultimate wisdom.

Thank you for being better than anyone else
at showing me how much
I mean to you.
Today, I want to offer you
all that's in my heart:
my greatest love, utmost respect,
and deepest appreciation
for everything you do.

- Barbara J. Hall

Back to Top
SOMEDAY, SOMEONE WILL ASK ME...



"If you could have one thing in life, what would it be?"
I'll think about it for a minute and smile...
and then I'll lovingly answer the question.
I'll gently let them know that
I've already been blessed with the one thing
that brings me more happiness than any treasure,
something that is my sweetest source of serenity,
and that is my very own dream come true.
Someday, someone will ask me,
and I'll tell them the answer is having... a Mom and Dad like you.
- Chris Gallatin

Back to Top
A VALENTINE FOR YOU, SON

I remember when you were so tiny
that I could cradle you in my arms
and watch you sleep -
so oblivious to the world.
When you awoke, you'd smile at me
and curl all of your fingers
around one of mine,
and hold on so very tightly
that I thought you'd never let go.
Those same precious fingers
wound themselves around
my heart, too...
and to this day,
they have never let go.

- Maria Shockley Erman

Back to Top


I WOULD LOVE FOR YOU
TO KNOW SOMETHING, BROTHER..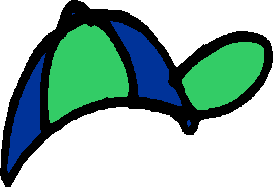 I think you're a pretty wonderful guy.
And I know I don't tell you
often enough how much
you mean to me,
and how much you always have...
but you're someone I dearly love.

I think of you a lot, and one thought
that has crossed my mind so many times
is that...of the millions
of brothers in the world...
I somehow managed to be blessed
with the best one of all.

- Laurel Atherton

Back to Top
TO LOVE YOU, MY WIFE

To love you, my wife,
is to daydream of you often,
to think of you so much,
speak of you proudly,
and miss you terribly
when we are apart.

To love you
is to cherish the warmth of your arms,
the sweetness of your kisses,
the friendliness of your smile,
the loving sound in your voice,
and the happiness we share.
To love you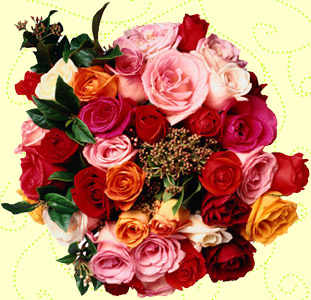 is to not forget the adversity
we have overcome,
the tears we have shed,
the plans we have made,
the problems we have solved,
and the pain of separation.

To love you
is to remember joyfully the days
we made memorable,
the moments that will live
forever in our hearts,
the dreams we hope for,
the feelings we have for each other,
the caresses and touches of love,
and the exhilaration of love
that fills our hearts.

To love you is to need you,
want you, hold you,
and know you as no one else can.
To love you
is to realize that life without you
would be no life at all...

That's a little of what it's like
to be in love with you!

author unknown

Back to Top
TO MY DAUGHTER, WITH LOVE,
ON THE IMPORTANT THINGS IN LIFE

Parents try to provide their daughter
with insight into the important things in life
in order to make her life
as happy and fulfilling as possible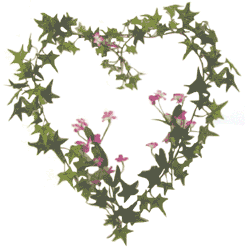 Parents try to teach their daughter
to be good, always helpful to other people
to be fair, always treating others equally
to have a positive attitude at all times
to always make things right when they are wrong
to know herself very well
to know what her talents are
to set goals for herself
to not be afraid of working too hard to reach her goals . .

Parents try to teach their daughter
to have many interests to pursue
to laugh and have fun every day
to appreciate the beauty of nature
to enter into friendships with good people
to honor her friendships and always be a true friend
to appreciate the importance of the family
and to particularly respect and love our elder members
to use her intelligence at all times
to listen to her emotions
to adhere to her values

Parents try to teach their daughter
to not be afraid to stick to her beliefs
to not follow the majority when the majority is wrong
to carefully plan a life for herself
to vigorously follow her chosen path
to enter into a relationship with someone worthy of herself
to love this person unconditionally with her body and mind
to share all that she has learned in life with this person . . .

If I have provided you with an insight into most of these things
then I have succeeded as a parent in what I hoped to accomplish in raising you
If many of these things slipped by while we were all so busy
I have a feeling that you know them anyway
One thing I am sure of, though
I have taught you to be proud of the fact
that you are a woman equal to all men and
I have loved you every second of your life
I have supported you at all times
and as a parent, as a person, and as a friend
I will always continue to cherish and love
everything about you
my beautiful daughter

- Susan Polis Schutz

Back to Top